Cornerstone Risk Management Solutions is built on the promise of bringing you the right insurance solutions to meet your business needs.
We are a veteran owned and operated business, committed to providing quality customer service and dedicating the time to help you have the security you need for success. The last thing you should worry about is if you have the right coverage for your needs, and we will work with you to make sure you never have to think twice about it.
We will help you find the appropriate coverage or audit your current policies to help you avoid being under or over insured. We have access to a variety of insurance carriers, allowing us to find the best possible fit for your needs while trying to get you the best rate possible. We are experienced in finding the right solutions for our clients and we commit to working hard and taking a vested interest in seeing you succeed.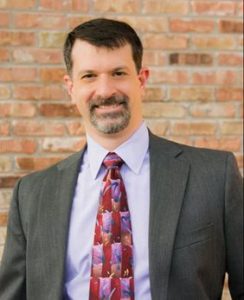 Matthew Roux is a commercial trucking and general commercial insurance agent, helping businesses meet their unique insurance needs. His years of experience have allowed him to help many businesses find the insurance solutions they need for success. His work continues a seven-decade tradition of insurance work in his family and he is proud to continue the legacy of service.
Matt served in the military on active duty for six years, stationed at several locations both domestic and abroad. In 2010, he transitioned to a full-time reserve position and he continues to serve in the U.S. Air Force Reserve in a part-time capacity.
​
​Matt is a graduate of Southeastern Louisiana University in Hammond, Louisiana. He has furthered his education through graduate work in Intelligence Studies at the American Military University.
Matt is the oldest of six children and a native of New Orleans, Louisiana. He and his wife Monique have been married for 17 years and they have two precious daughters, Isabelle and Hailey.
Why do business with Cornerstone Risk Management Solutions?
Unlike a captive, or direct insurance company who only offers their own proprietary products, our agency is 100% independent of any one company. Many insurance consumers don't fully understand just how important that really is.
When it comes to something as important as insurance, it's imperative that you work with an agency who has an in-depth knowledge of multiple insurance products, companies, and guidelines — not just one.
At the end of the day, what separates one agent from another, is their ability to proactively service their policy holders, and their knowledge of the insurance industry, products, and different situations that may present themselves to their clients.
Independent Agent Vs. The Rest
Here is a quick comparison of the differences between an independent agency like us, and the various other types of companies that are out there: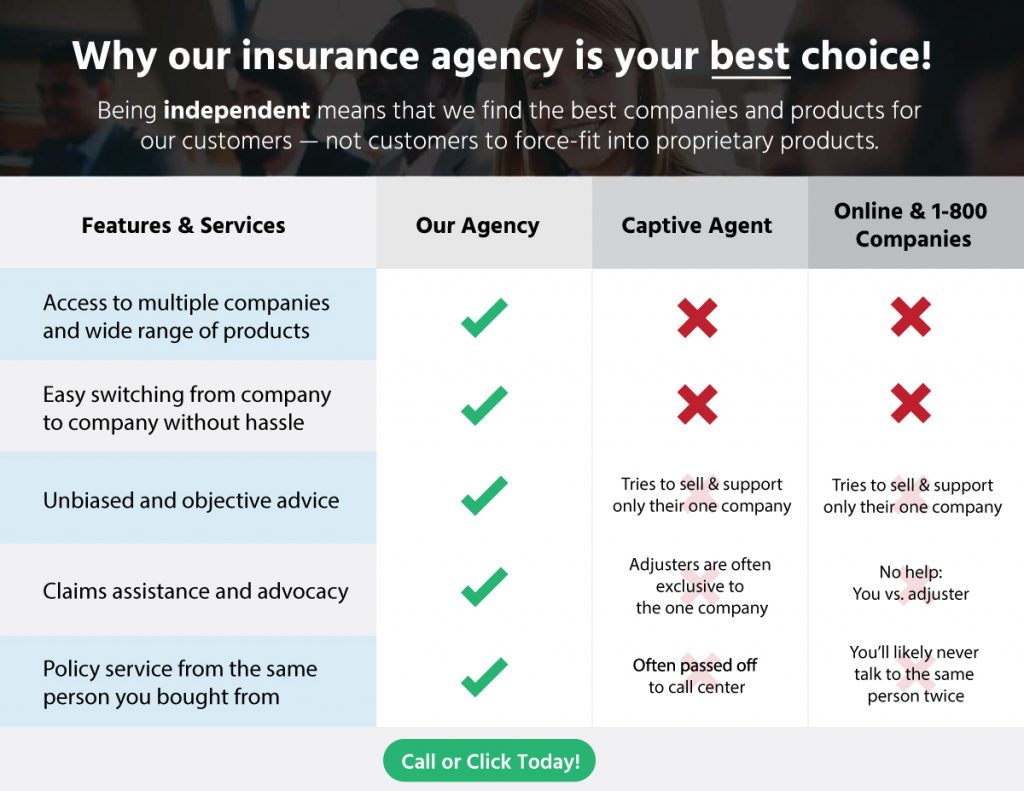 If you'd like to get started with a complimentary quote and/or policy review, we'd be happy to help you any way we can. Simply complete the fields below to get started online in a matter of seconds.
We appreciate the opportunity to help you, and look forward to servicing your insurance needs! Feel free to call us directly if you have more detailed questions.